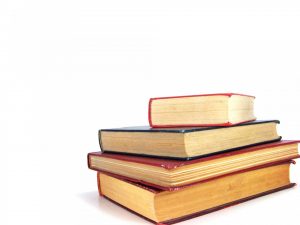 CPD Reading List
Closing the Reading Gap, Alex Quigley
In this engaging book, Alex Quigley explores the knowledge and skills expert reading teachers need to teach reading and to nurture pupils' desire to read. If you are developing the school reading curriculum, this accessible and timely text, which is packed with practical strategies, will be a valuable asset. In opening up the complexities of reading in an appealing and conversational manner, and paying particular attention to metacognition, Alex offers the profession evidence-informed tools to re-consider reading and six steps to close the reading gap. A book worth buying.
Teaching WALKTHRUs, Tom Sherrington & Oliver Caviglioli
Tom Sherrington and Oliver Caviglioli team up to present 50 essential teaching techniques, each with five clear and concise illustrations and explanations. It forms a truly unique repository of key teaching methods, valuable to any classroom practitioner in any setting. The book covers important practical techniques in behaviour and relationships; curriculum planning; explaining and modelling; questioning and feedback; practice and retrieval; and Mode B teaching.  Each technique is simply explained and beautifully illustrated in five short steps, to make sense of complex ideas and support student learning.
Teachers vs Tech?, Daisy Christodoulou
Daisy tackles both sides of the ed tech debate in answering this question, critiquing missed opportunities about how we learn, as well as areas of success. Rooted in research, and written from the educationalists' perspective, Teachers vs Tech? examines a broad range of topics from the science of learning and assessment, to personalisation, and the continued importance of teaching facts. It explores international examples from both big brand digital teaching programs and up-and-coming start-ups in considering what has and hasn't worked well.Daisy draws throughout on her experience in the classroom and from working within the education community. She outlines a positive vision for the future: one where technology is developed in conjunction with teachers' expertise, and is ultimately used to improve educational outcomes for all.
How Learning Happens, Paul A.Kirschner & Carl Hendrick
Seminal Works in Educational Psychology and What They Mean in Practice
"So often I've been asked to recommend a starting text for educators interested in the workings of the mind – now I have one. The text Kirschner and Hendrick offer alongside each seminal article does a wonderful job of situating the content in the broader scientific context, and in the classroom".
Why Don't Students Like School, Daniel T Willingham
Daniel Willingham answers questions about how the mind works and what it means for your classroom. This book will help teachers improve their practice by explaining how they and their students think and learn – revealing the importance of story, emotion, memory, context, and routine in building knowledge and creating lasting learning experiences.
Why Knowledge Matters, E.D. Hirsch
This book addresses critical issues in contemporary education reform and shows how cherished truisms about education and child development have led to unintended and negative consequences.
Seven Myths, Daisy Christodoulou
Drawing on her experience of teaching in challenging schools, through a wide range of examples and case studies she shows how much classroom practice contradicts basic scientific principles.
Rosenshines's Principles in Action, Tom Sherrington
Barak Rosenshine's Principles of Instruction are widely recognised for their clarity and simplicity and their potential to support teachers seeking to engage with cognitive science and the wider world of pedagogic theory. This book amplifies and augments the principles and further demonstrates how they can be put into practice in everyday classrooms.
Teacher Like A Champion 2.0, Doug Lemov
Based on evidence gathered from real teachers in real classrooms, this books offers concrete, easy-to-implement techniques teachers can use to keep their pupils engaged, focused and learning
Cleverlands, Lucy Crehan
As a teacher in an inner-city school, Luch Crehan was exasperated with ever-changing government policy claiming to be based on lessons from "top-performing" educations systems. She resolved to find out what was really going on in the classrooms of countries whose teenagers ranked top in the world in reading, maths and science.
Closing the Vocabulary Gap, Alex Quigley
In Closing the Vocabulary Gap, the author explores how closing the vocabulary gap between our 'word poor' and 'word rich' students could prove the vital difference between school failure and success.
How I wish I'd Taught Maths, Craig Barton
Lessons learned from research, conversations with experts, and 12 years of mistakes. No matter your experience, teaching style or favourite number, every maths teacher will find something to think about in this book.
Making Kids Cleverer, David Didau
In 'Making Kids Cleverer: A manifesto for closing the advantage gap', David Didau reignites the nature vs. nurture debate around intelligence and offers research-informed guidance on how teachers can help their students acquire a robust store of knowledge and skills that is both powerful and useful.
Boys Don't Try, Matt Pinkett & Mark Roberts
In Boys Don't Try? Matt Pinkett and Mark Roberts directly link boys' relative educational underachievement to mistaken attempts to aspire to an "outdated, but nonetheless widespread idea" about what it means to be a "real man" and "a brand of masculinity that leaves many boys floundering"
Making Good Progress, Daisy Christodoulou
How does one take on a whole generation of school assessment that has fallen down a rabbit hole? Daisy Christodoulou's bravery and determination in doing just that deserve as much credit as her intellectual clarity. It takes courage to expose practices that have been well-intentioned and, where baselines were low, have secured improvement. For this book is no tactful tinkering with the problems; it is a devastating assault on the status quo and a call for a paradigm shift.
The Curriculum – Gallimaufry to coherence, Mary Myatt
Increasingly across the system, people are talking about knowledge and the curriculum. In this important and timely book, Mary Myatt is at her brilliant best as she passionately argues that the solutions to overcoming achievement barriers lie in understanding the curriculum and in what children are meant to know.
The Learning Rainforest, Tom Sherrington
The book captures different elements of our understanding and experience of the art and science of teaching. It is a celebration of great teaching and the intellectual and personal rewards that it brings. It's aimed at all teachers; busy people working in complex environments with little time to spare.
The Science of Learning, Busch & Watson, 2019
The Science of Learning breaks down complicated research to provide teachers with the need-to-know facts and implications of each study. Each overview combines graphics and text, asks key questions, describes related research and considers implications for practice. Highly accessible, each overview is attributed to one of seven key categories:
Memory: increasing how much students remember
Mindset, motivation and resilience: improving persistence, effort and attitude
Self-regulation and metacognition: helping students to think clearly and consistently
Student behaviours: encouraging positive student habits and processes
Teacher attitudes, expectations and behaviours: adopting positive classroom practices
Parents: how parents' choices and behaviours impact their childrens' learning
Thinking biases: avoiding faulty thinking habits that get in the way of learning
Battle Hymn of the Tiger Teachers: The Michaela Way, 2016
At Michaela, teachers think differently, overturning many of the ideas that have become orthodoxy in English schools. In this book, over 20 Michaela teachers explore controversial ideas that improve the lives of pupils from disadvantaged backgrounds